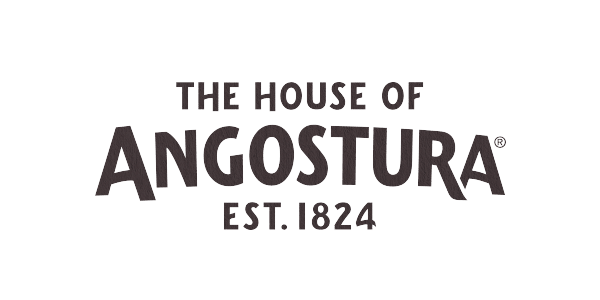 HOUSE OF ANGOSTURA
Angostura is one of the Caribbean's leading rum producers with a superb collection of rum brands and is the world's market leader for bitters. These include: rum brands like Angostura® 1824, Angostura® 1787, Angostura® 1919, Angostura® 7 year old rum, Angostura® 5 year old, Angostura® Reserva, Angostura® Single Barrel, White Oak, Forres Park Puncheon, Black Label, Royal Oak, and the Angostura® AMARO, Angostura® orange bitters, Angostura® aromatic bitters and a signature beverage Angostura® Lemon Lime and Bitters. Angostura® aromatic bitters has not been changed since the first bottle was introduced to the world in 1824.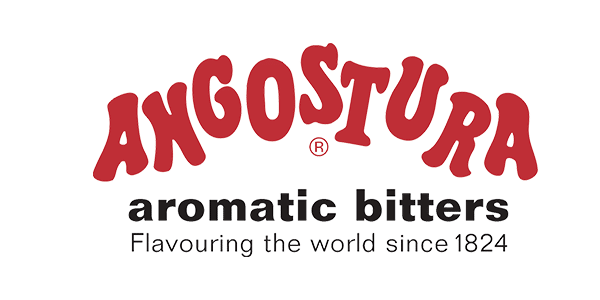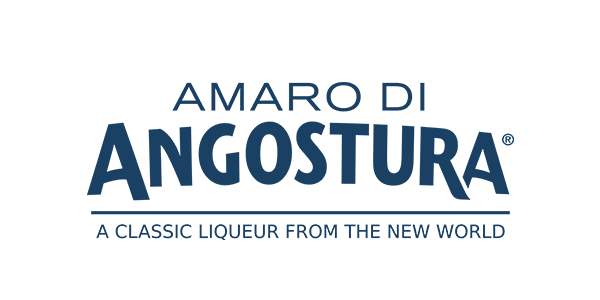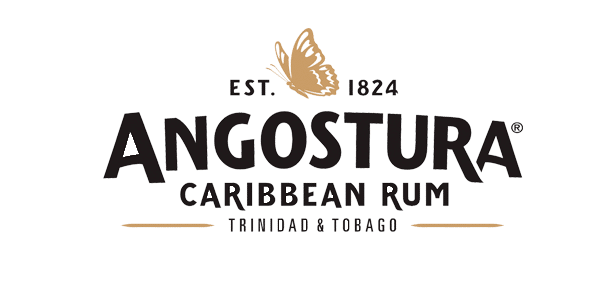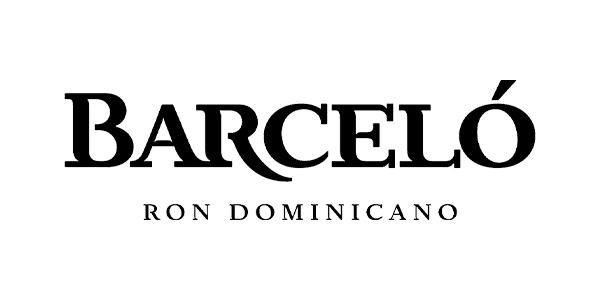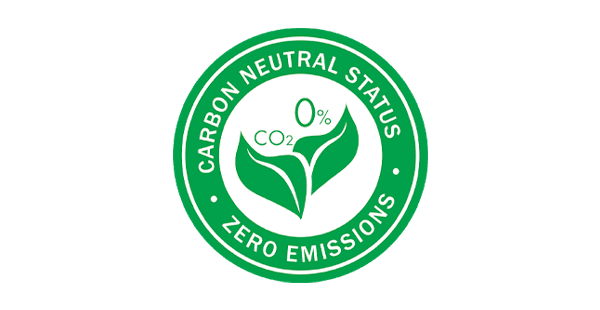 BARCELÒ
After the dream to make the world's best rum, in 1929 Julián Barceló, a 25 year old Spaniard, arrived to Santo Domingo and founded Barceló & Co. He soon began producing its first rums and promoting them around the country.
In 2006, after having been present in 25 international markets, Ron Barceló SRL fully acquired the Ron Barceló brand. The Barceló Diaz family and the García family remain on the board of directors as its third generation.
In that same year the company, pointing to the future, initiated the bottle redesign of Ron Barceló Imperial, Gran Añejo and Añejo. Thus began a new stage in which the brand, already consolidated, worked tirelessly to continue to offer consumers new ways to enjoy the best Dominican rum.
At present, Ron Barceló SRL continues to produce only and exclusively Ron Barceló. The company has a presence in more than 50 countries and is positioned as the fourth largest exporter of rum globally.





CEDC
Is one of the leading producers and distributors of spirit in Poland. CEDC is particularly known as the producer the world famous Zubrowka vodka.
Żubrówka Bison Grass Vodka is the world's best known Polish vodka, with more than 500 years of tradition and history. Żubrówka's exceptional and natural character is emphasized by a bison grass blade placed in every bottle.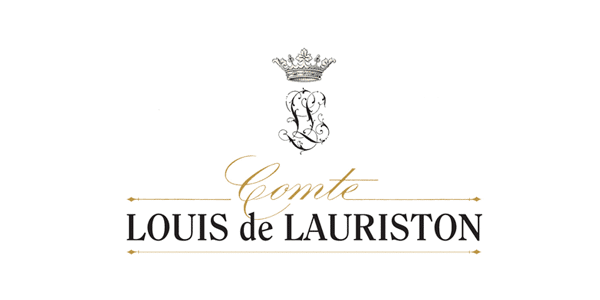 COMTE LOUIS DE LAURISTON
Located in Domfront, Normandy, the "chais du verger normand" , in collaboration with the Drouin family, produce some of the greatest Domfrontais Calvados, along with Cider, Poiré and Pommeau de Normandie.
Apples and pears are distilled together to produce an unrivalled collection of Domfrontais Calvados vintages.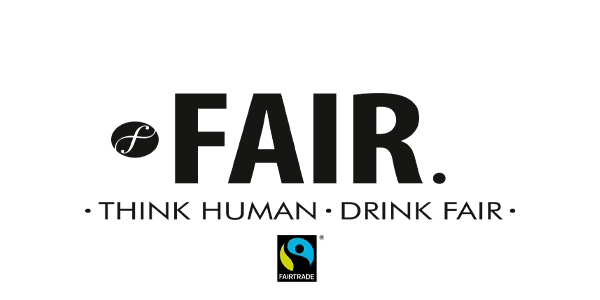 FAIR
FAIR. is an independent spirits brand, dedicated to high quality products that are sourced ethically and sustainable.
FAIR. believes in treating all people fairly. Their vision have taken them all over the world to source the best ingredients for their high quality spirit.
After sourcing the finest Fair Trade ingredients for making FAIR. spirits:
Organic quinoa from the 3000 m high Altiplano plateau, organic sugar cane grown in the Belizean sun, organic arabica from Mexico, natural juniper berries from Uzbekistan, etc…
Then everything is carefully shipped to the famous region of Cognac in France, where the Master Brewer / Distiller, Philip Laclie, with generations of French 'savoir faire', has perfected his techniques to make this incredible line of spirits.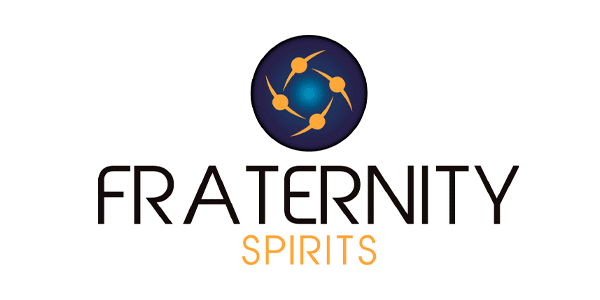 FRATERNITY
Fraternity Spirits is the international marketing partner for Hacienda Corralejo's premium brands. Exporting the products worldwide to Asia , Europe, the Central Carribean, South America and North America
Corralejo is the true brand of Mexican Tequila. It is the only one whose heritage proves it. The product maintains its original values, as evidenced by an artisanal bottle filled with 100 % agave liquor and made from the tireless work of the Mexican people.
Los Arango is a tquila which is made using only blue agave whose maturation process takes a minimum of 8 years, during which Mexican growers personally care for the agave plants until they mature. Only under certain climatological conditions the agave of unparalleled quality and height can be grown, which is used to produce this fine premium tequila.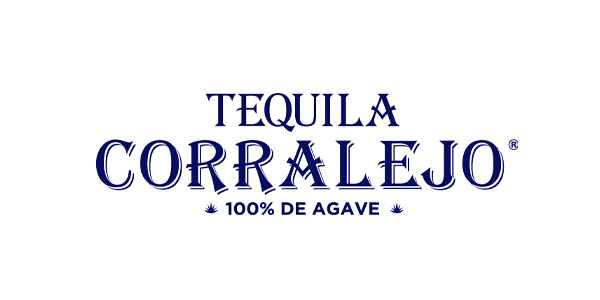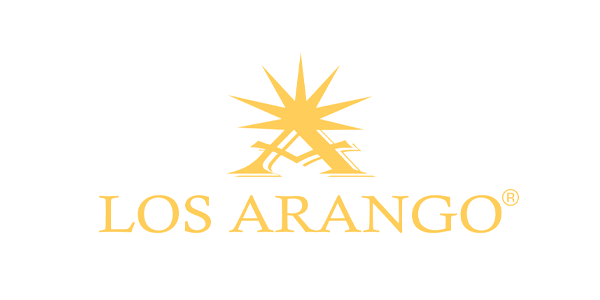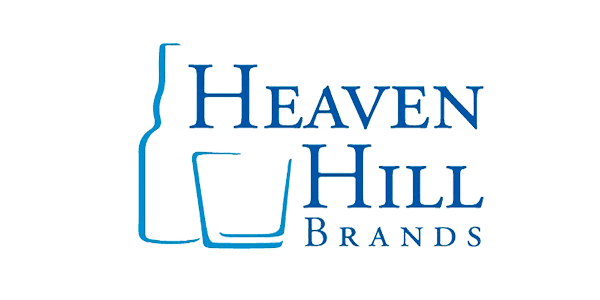 HEAVEN HILL
Heaven Hill Distilleries, Inc. was originally established as a Bourbon distillery in 1934.
Today, the world's second largest holding of aging Kentucky Bourbon sleeps peacefully in
the 51 open rickhouses, situated throughout Kentucky in the heart of Bourbon Country.
By law, Bourbon must be made up of at least 51% corn and aged in new charred white
oak barrels, standards that were pioneered by early Bourbon makers such as Evan
Williams and Rev. Elijah Craig.
Today the brands are named after these early Kentucky
whiskey¬producers, exceed these standards and offer unique attributes of age, proof and
heritage in an astonishing range of traditional, small batch, single barrel, rye¬based and
wheated whiskeys. All are produced under the watchful eye of the father and son master
distillers Parker and Craig Beam, the sixth and seventh generation of a famed Bourbon-
making family.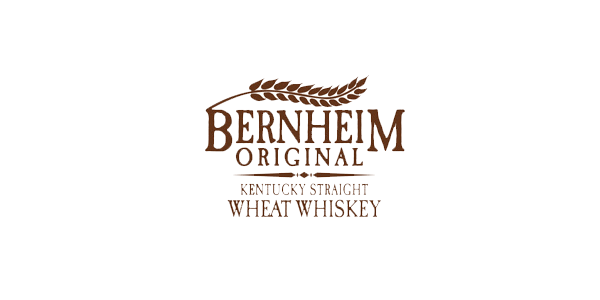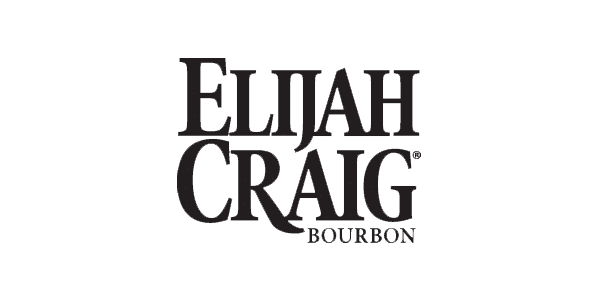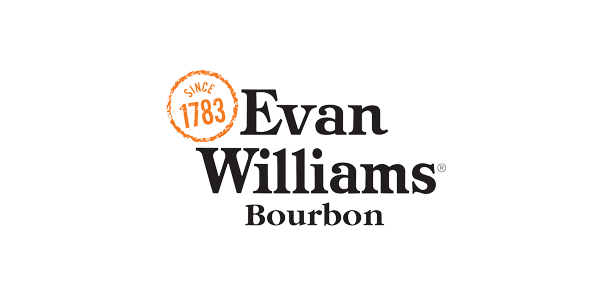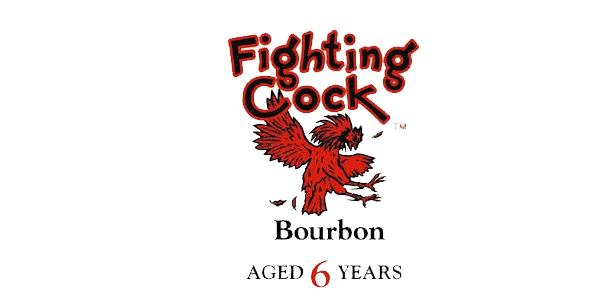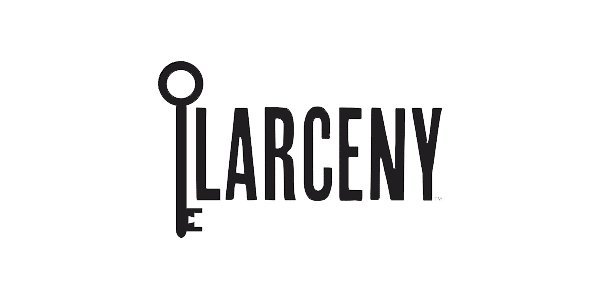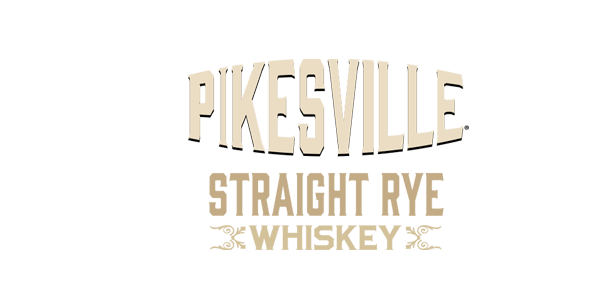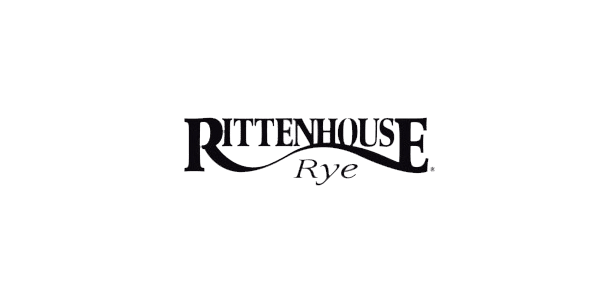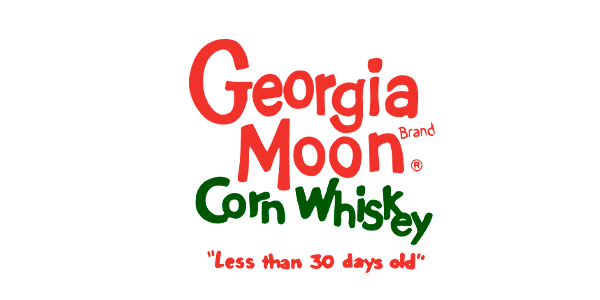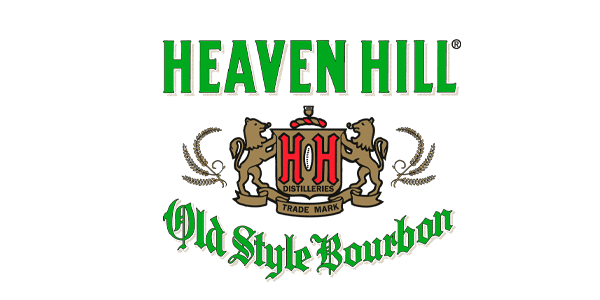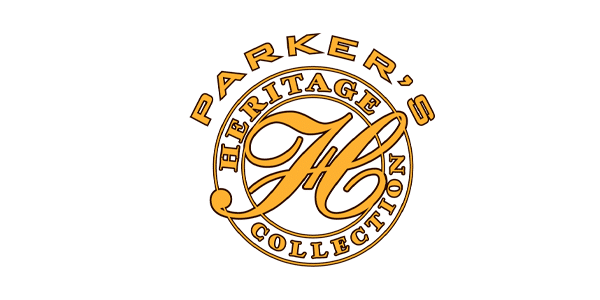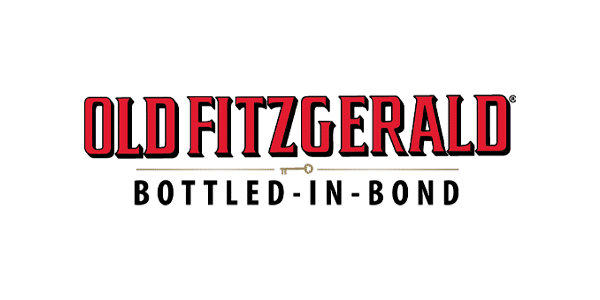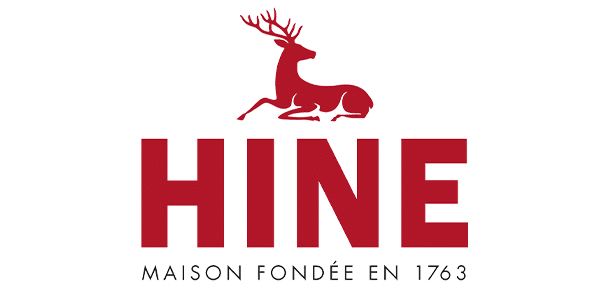 HINE
Hine has existed as a Cognac House, since 1817 where Thomas Hine gave name to this house that had been making cognac since 1763. Since his arrival, six generations of the Hine family have succeeded one another at the head of Thomas Hine & Co.
The tasting rooms at 16 Quai de l'Orangerie have seen it all, from the Great French Wine Blight to local conflicts, world wars, first bottlings, international incidents, economic booms and slumps, legendary river floods, connoisseur parties and exalted blends. Today, under the watchful eye of sixth-generation member Bernard Hine, a dedicated team of twenty people strive to preserve and act upon 255 years of spirited history.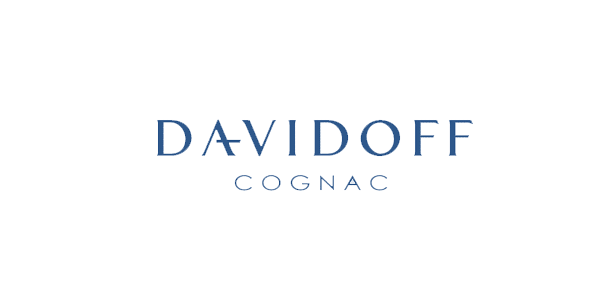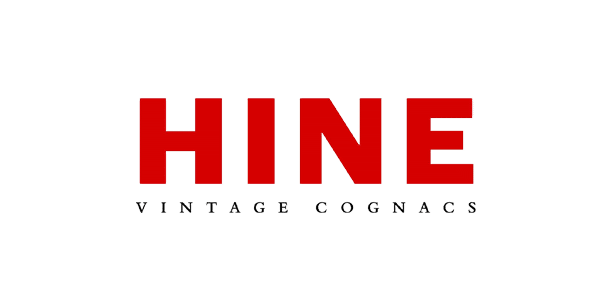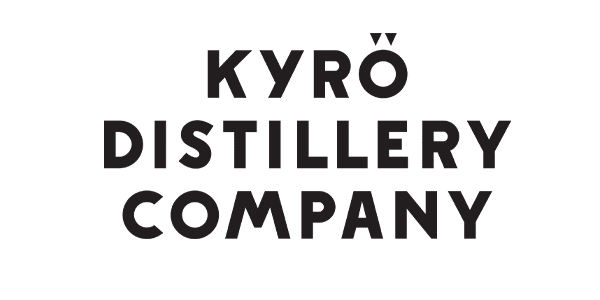 KYRÖ
Like many great ideas (and half of the Finnish population), the idea for Kyrö Distillery Company was conceived in a sauna by a group of friends with a shared love of rye whisky.
The obvious question on everybody's lips was why hasn't anybody made a Finnish rye whisky, especially given the fact that Finns consume six times more rye than the world average and rye bread is the official national dish! From there the idea grew and before long, our distillery found a perfect home in an old dairy in the Finnish village of Isokyrö.
After some gentle renovations, stills were first heated up in 2014 and from there the distillery has gone to win several international prizes and we now sell our products in dozens of countries around the world.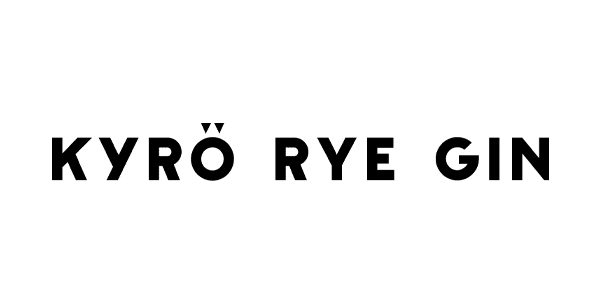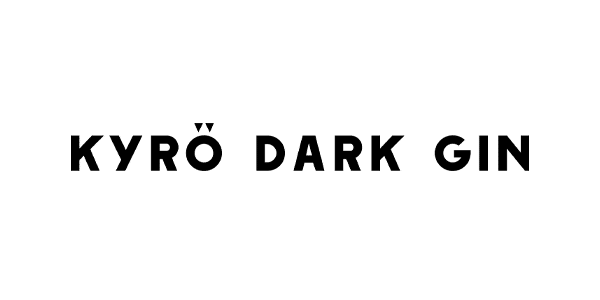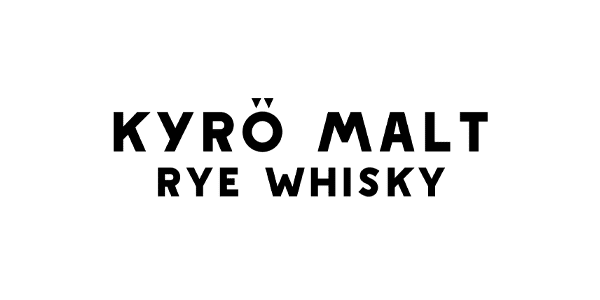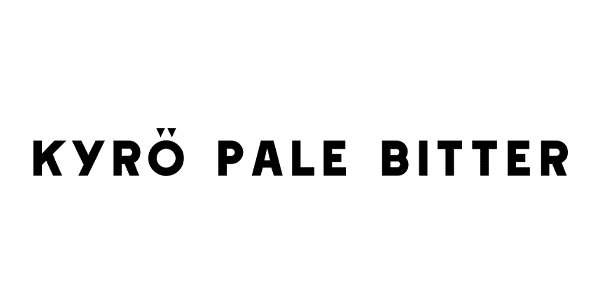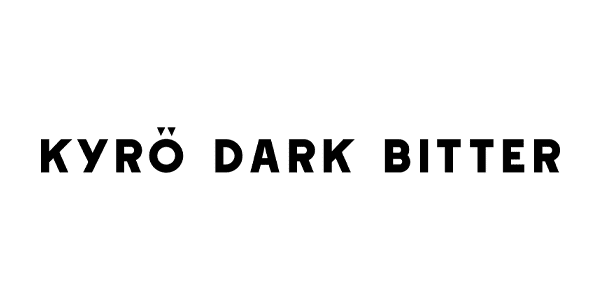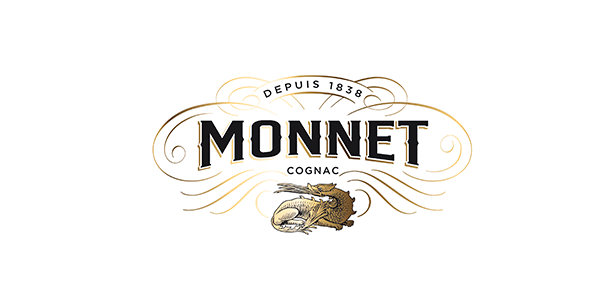 MONNET
The House of Monnet was founded in 1838 by an association of vineyard owners in southwest France. Their company, which was initially named Société des Propriétaires Vinicoles de Cognac, was presided over and then purchased by Jean-Gabriel Monnet, who gave it his name in 1897 and chose as its emblem the salamander.
Jean-Gabriel's son, Jean Monnet, succeeded his father at the head of the House during the interwar period before embarking on an illustrious political career. A man of talent and vision, he went on to play a foundational role of his own, as chief architect of the European Union and one of the founding fathers of Europe.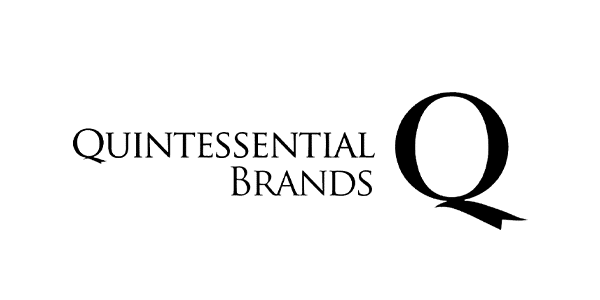 QUINTESSENTIAL BRANDS
Pioneering Spirits Since 1761
With unrivalled heritage, and provenance dating back to 1761, Quintessential Brands Group was established in 2011 by Enzo Visone, former CEO of Gruppo Campari, and investment banker and entrepreneur, Warren Scott.
Quintessential Brands Group is an independent international spirits business, with an exciting and diverse portfolio of premium brands and world-class production capabilities in the UK, Ireland and France. With a global reach, and brand building capabilities, it distributes and supplies customers around the world.
Quintessential Brands have an award-winning portfolio of world class brands. Especially the gin portfolio consisting of Greenall's, Opihr, Bloom, Thomas Dakin and Berkeley Square have been winning medals and awards on a continuously base.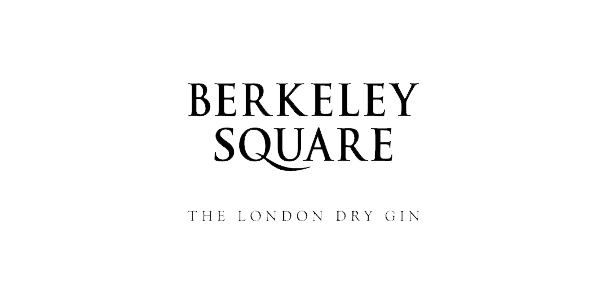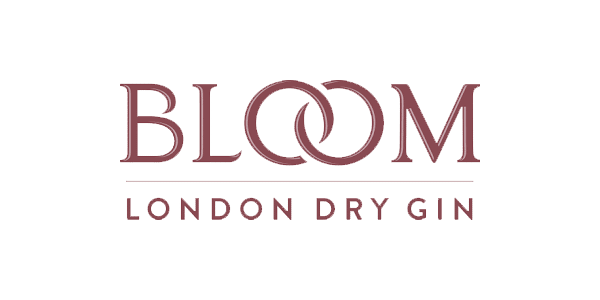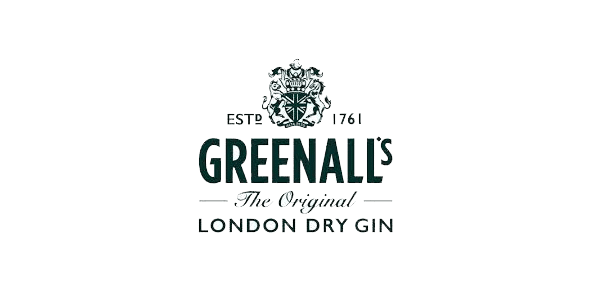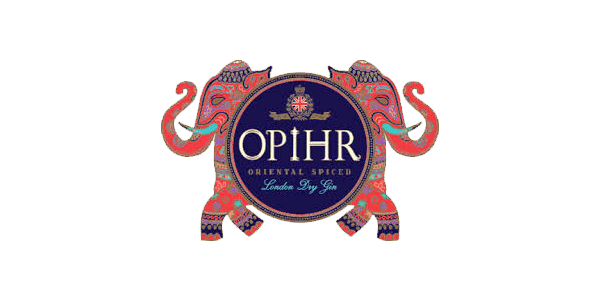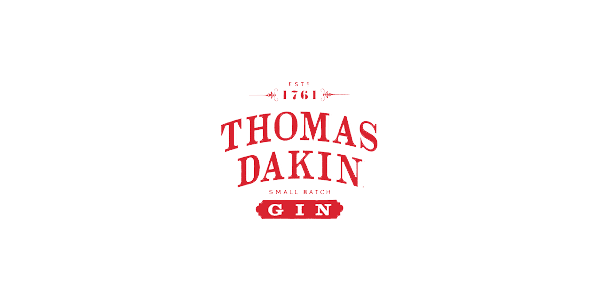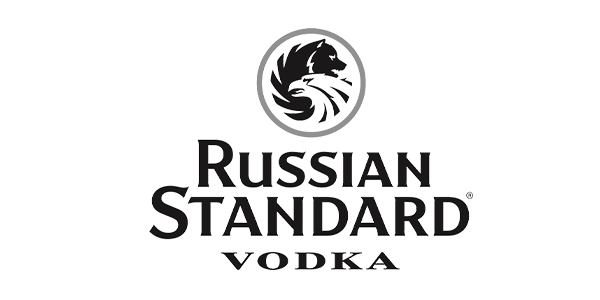 RUSSIAN STANDARD VODKA
At the heart of Russian Standard Vodka is the man who created it, Russian entrepreneur Roustam Tariko. Russian Standard Vodka is Russia's number one premium vodka, and you can find it in more than 80 countries around the world. But Roustam never rests. His relentless pursuit of perfection – vodka perfection – is what drives the people and the production of Russian Standard Vodka.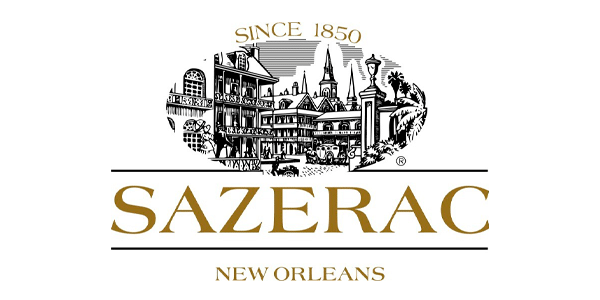 Sazerac
The History of Sazerac
America's First Cocktail
Before there was a company, there was a drink. Antoine Peychaud, a Creole immigrant, operated a pharmacy on the French Quarter's Royal Street in 1838. With his background as an apothecary, he was a natural mixologist. His friends would gather for late-night revelry at his pharmacy. Peychaud would mix brandy, absinthe and a dash of his secret bitters for his guests. Later this quaff would come to be known as the Sazerac.
The Bar
After the drink, there was the bar. The cocktail immediately spread in popularity at the city's finest coffee houses, which was the term for drinking establishments during the mid-1800s. However, the cocktail is most strongly associated with the wildly popular Sazerac Coffee House located on Exchange Alley. In 1850, the owner Sewell Taylor institutionalized the drink at his coffee house by using only Sazerac de Forge et Fils brandy, which he imported and sold exclusively. The Sazerac cocktail received its name from this coffee house, where it was most often imbibed.
The Company
From the bar, a company was born. In 1869, Thomas H. Handy purchased the Sazerac Coffeehouse and began to acquire and market brands of liquor. He bought out the rights to Peychaud's Bitters in 1873. In the 1890s his company began to bottle and market the Sazerac cocktail, now made with rye whiskey instead of brandy. In addition, the company operated the Sazerac Bar on Royal Street. Later, Handy's former secretary, C. J. O'Reilly, chartered the Sazerac Company. Ever since (except for a stint as a delicatessen and grocery vendor during Prohibition), the Sazerac Company has distilled an ever-increasing line of fine spirits. Today, we are still an independent, American family owned company and proud owners of many of America's most venerable distilling companies – Buffalo Trace Distillery, Seagram's VO Canadian Whisky, A. Smith Bowman, Glenmore Distillery, Sambuca Romana, Barton, Fleischmann, Medley and Mr. Boston.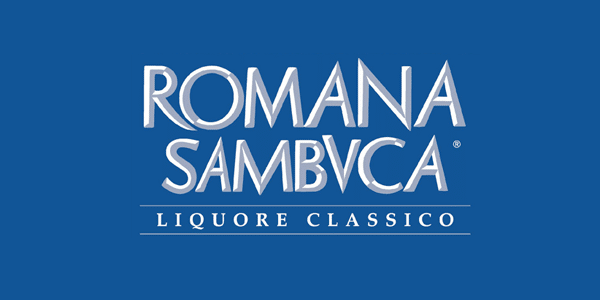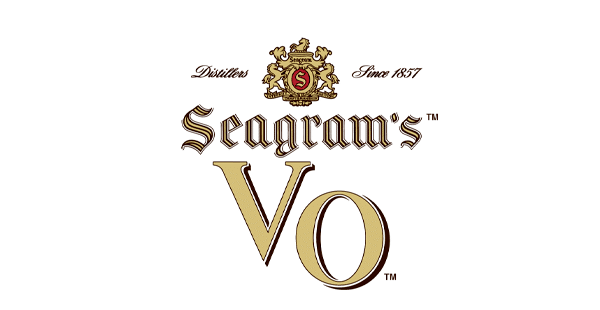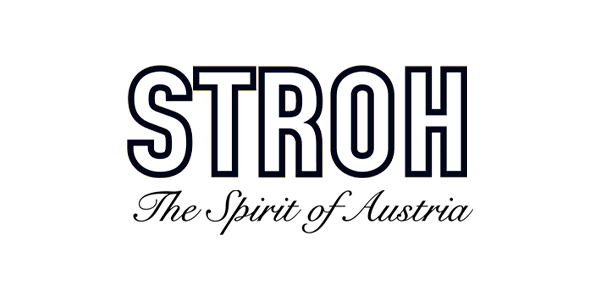 STROH
When Sebastian STROH made his first schnapps in St. Paul in Carinthia's Lavanttal in 1832, he set the stage for an Austrian success story that has now lasted more than 180 years.
At that time – in the days when the spirits industry in Carinthia was only just beginning to develop – the young man with the good nose for hard liquor made pioneer work, not only on his own behalf. The family business STROH grew steadily and soon the products had an excellent reputation. At the World's Fair in Paris in 1900 STROH received the "Great Gold Medal" and at least since then the triumph of STROH was unstoppable even abroad.
Today STROH is still the leading spirits brand from Austria, which is sold in about 40 countries around the world. If Sebastian STROH could take a look at the internet today, he would be very surprised to see his products selling everywhere.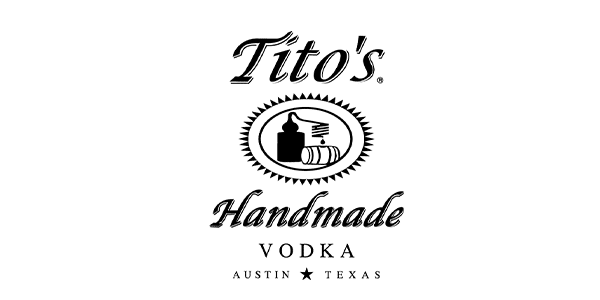 TITO'S HANDMADE VODKA
Tito's Handmade Vodka is America's Original Craft Vodka. In 1995, Bert "Tito" Beveridge obtained the first legal permit to distill in Texas and created Tito's Handmade Vodka. Tito's batch distill their corn-based vodka using old-fashioned pot stills and the vodka is naturally Gluten-Free.
Tito's Handmade Vodka is distilled and bottled by Fifth Generation Inc. in Austin, Texas on the very same land where the whole venture started. Today Tito's is the second most sold vodka in the US.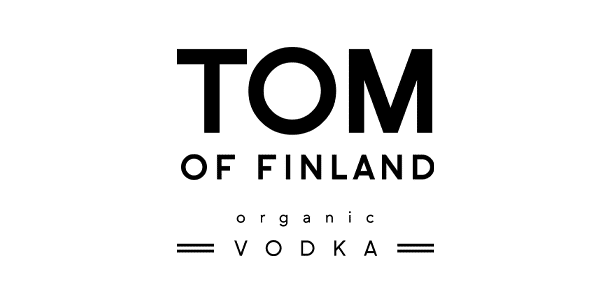 TOM OF FINLAND
TOM OF FINLAND VODKA celebrates the life and art of Touko Laaksonen, the world-famous artist known as Tom of Finland. He was the original, the pioneer who 50 years ago single-handedly dreamed and drew what the gay culture is today.
Tom of Finland is widely regarded as one of the 20th century's most influential artists for his revolutionary representation of the male figure. His work has had a ripple effect throughout gay and straight culture influencing lifestyle, political tolerance, design, fashion and art unmatched by virtually any other artist.
TOM OF FINLAND VODKA celebrates the life and art of Touko Laaksonen, the world-famous artist known as Tom of Finland. He was the original, the pioneer who 50 years ago single-handedly dreamed and drew what the gay culture is today. Tom of Finland is widely regarded as one of the 20th century's most influential artists for his revolutionary representation of the male figure. His work has had a ripple effect throughout gay and straight culture influencing lifestyle, political tolerance, design, fashion and art unmatched by virtually any other artist.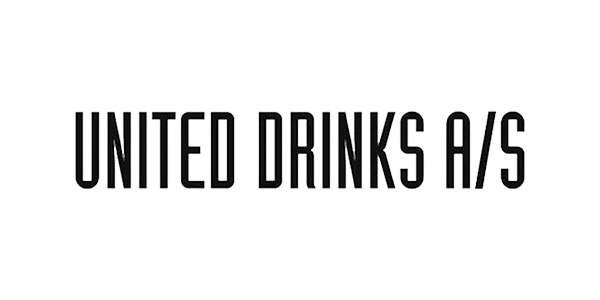 UNITED DRINKS A/S
United Drinks is a Danish family owned liquor company, which was established in 1999. The portfolio of brands consists of GA-JOL, FISK and SOUR FISK.
As a company they are driven by progress and put efforts into improving existing brands and developing new exciting brands for the international liquor market.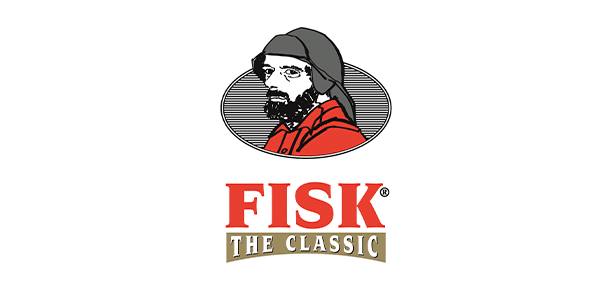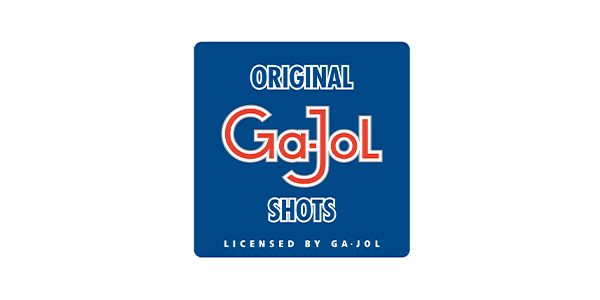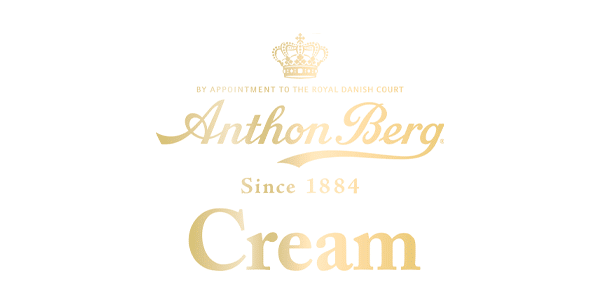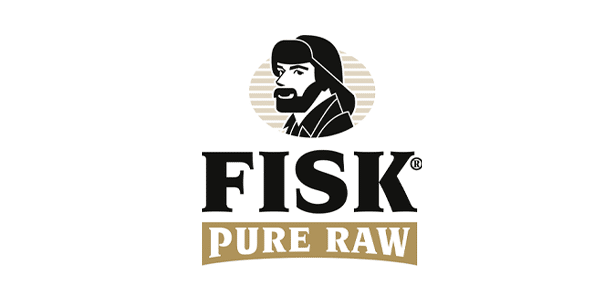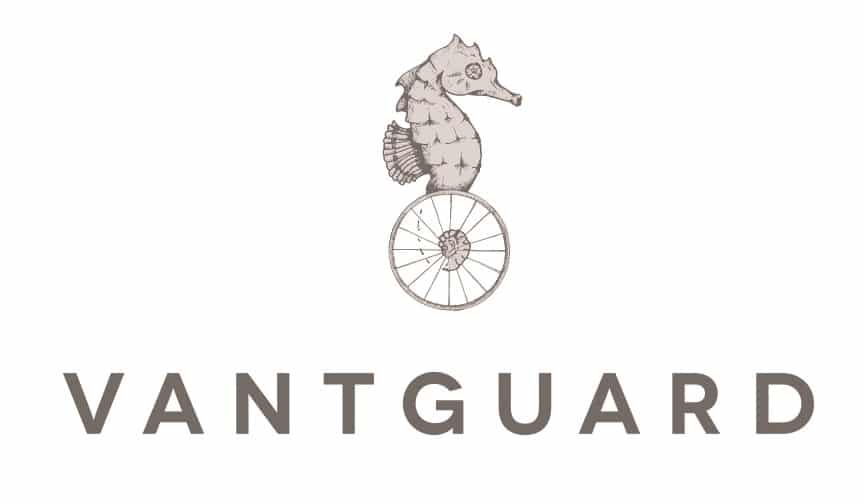 VANTGUARD
Vantguard har hovedsæde I Spanien, og er producenterne bag flere kvalitetsspiritusser. Vantguard fokuserer primært på at skabe unikke brands, som adskiller sig fra mængden. For hvert brand i porteføljen stræbes der altid efter at  skabe en følelsesmæssig forbindelse mellem brand og forbruger.
Vantguard sælger deres brands i mere end 50 forskellige lande verden over, med primære markeder i Europa og Latin Amerika
.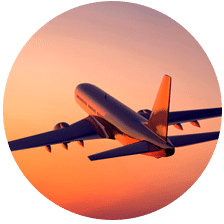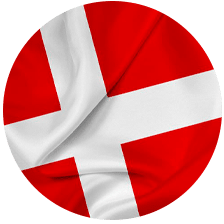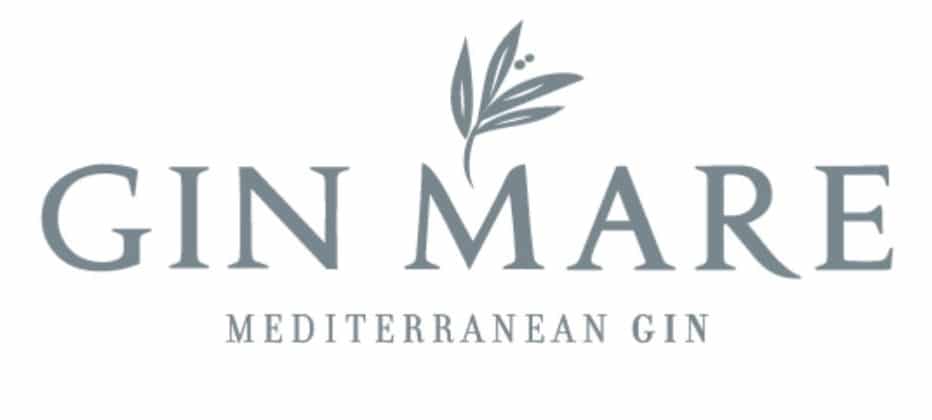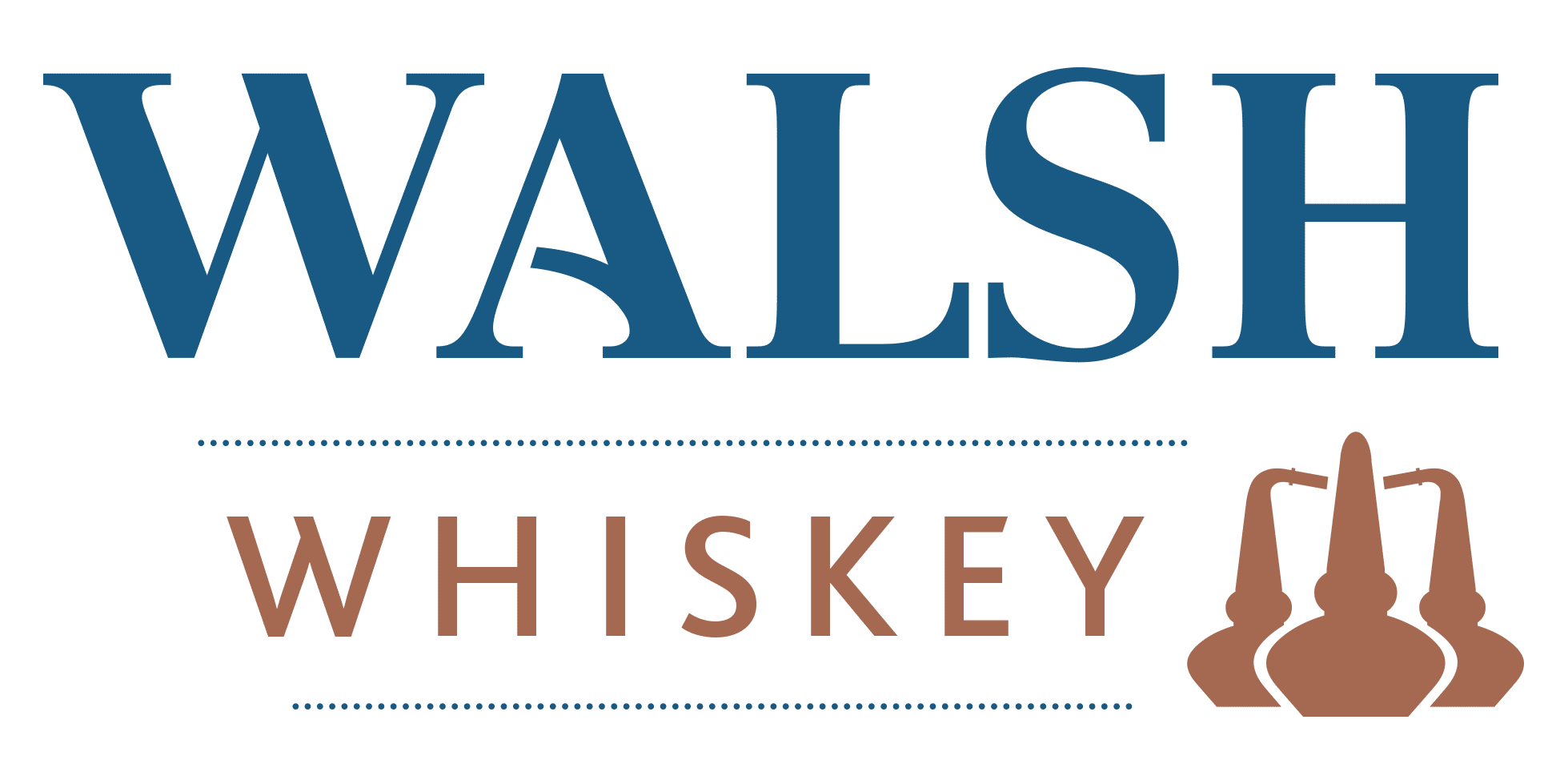 WALSH
Established in 1999 by husband and wife, Bernard and Rosemary Walsh, Walsh Whiskey is one of the leaders in the Irish whiskey renaissance. Its exclusively premium and super-premium, triple-distilled, craft, Irish whiskeys – Writers' Tears and The Irishman – are critically acclaimed and in high demand worldwide.
Led by founder Bernard Walsh, the company has built a portfolio of international award winning drinks brands. These include a range of 12 Irish whiskeys under the Writers' Tears and The Irishman brands, the Hot Irishman Irish coffee and The Irishman – Irish Cream liqueur.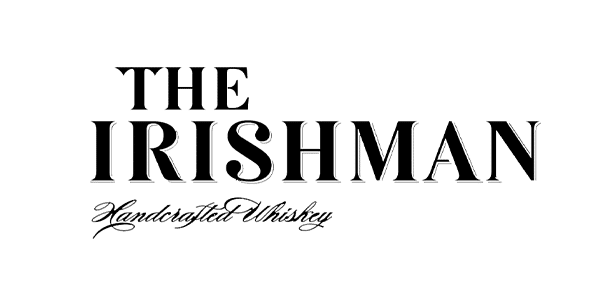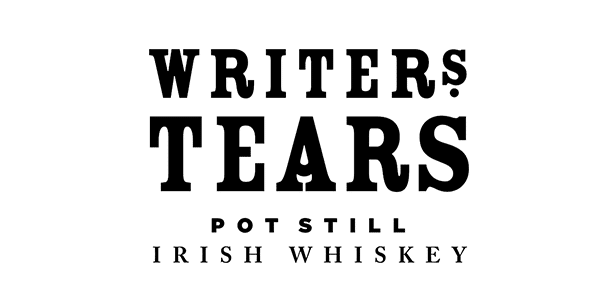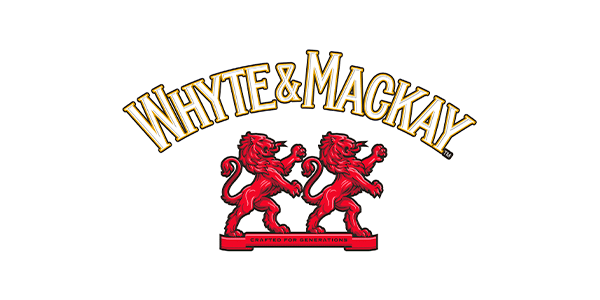 WHYTE & MACKAY
Founded in Glasgow in 1844. Made in Scotland. Celebrated around the world.
The founders James Whyte & Charles Mackay – impresarios, businessmen, entrepreneurs – first identified an opportunity to produce a superior Scotch Whisky for the vibrant city of Glasgow.
Today Whyte & Mackay continue in their spirit that proudly promotes a premium spirits portfolio from Scotland to the world. Including several award winning Scotch Whiskies, such as Whyte & Mackay blended as well as the single Malts; The Dalmore, Jura and Fettercairn.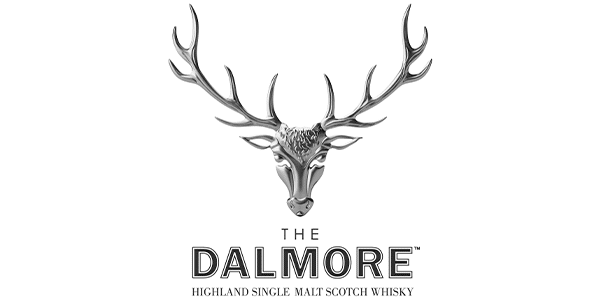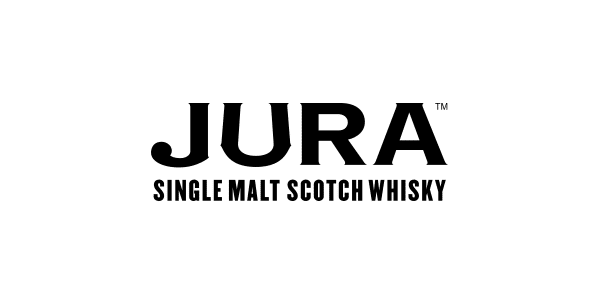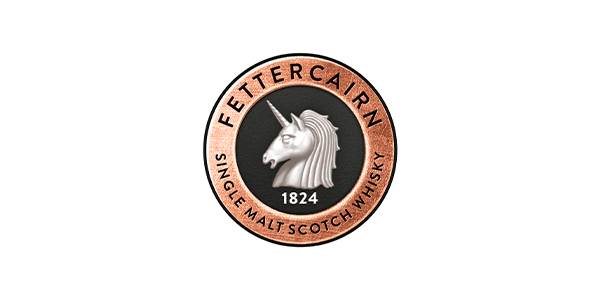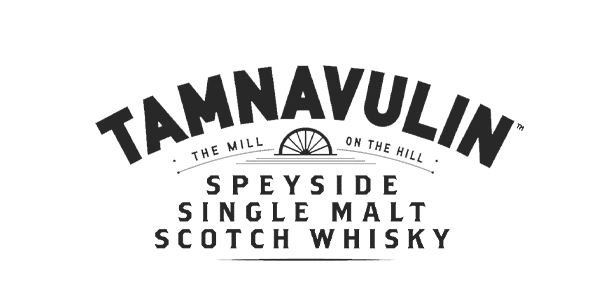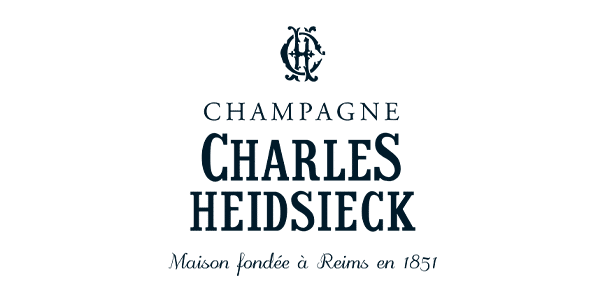 CHAMPAGNE CHARLES HEIDSIECK
DO YOU KNOW CHARLES HEIDSIECK?
THE MAN OR THE CHAMPAGNE?
WHAT DIFFERENCE DOES IT MAKE, THE TWO ARE INSEPARABLE!"

Charles is a confirmed traveller and free-spirited, smooth-talking gentleman entrepreneur, focused on his champagne business. His elegant eloquence is much admired. His impetuosity is impressive. His champagnes embody his personality: emblematic and unique.
No challenge or frontier can hold him back.
THE CHARLES' WINE represents a world of elegance and indulgence.
It is beautifully balanced and captivatingly complex. The quality demands meticulous attention.
A fine-tuned dose of unconventional decisions at each step of the champagne production process.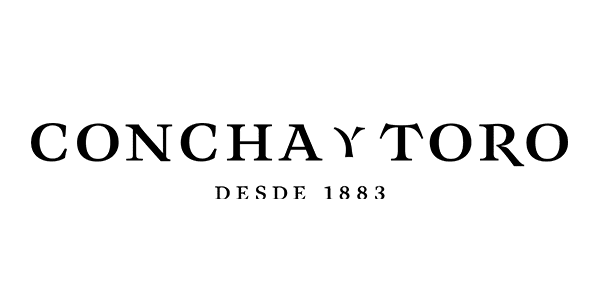 CONCHA Y TORO
Founded in 1883, Viña Concha y Toro is Latin America's leading producer and occupies an outstanding position among the world's most important wine companies, currently exporting to 140 countries worldwide. Uniquely, it owns around 11,300 hectares of prime vineyards in Chile, Argentina and United States. The Concha y Toro Group comprises a wide range of successful brands from the top of the range Don Melchor and Almaviva to the flagship brand Casillero del Diablo, in addition Fetzer/Bonterra from California. The Company has 3,169 employees and is headquartered in Santiago, Chile.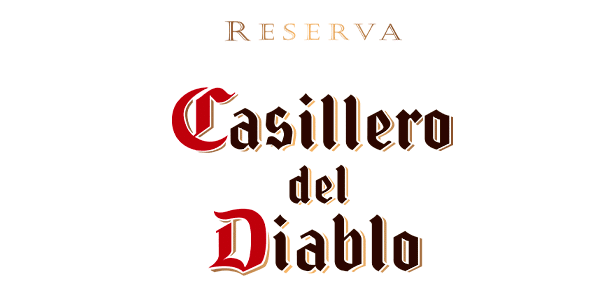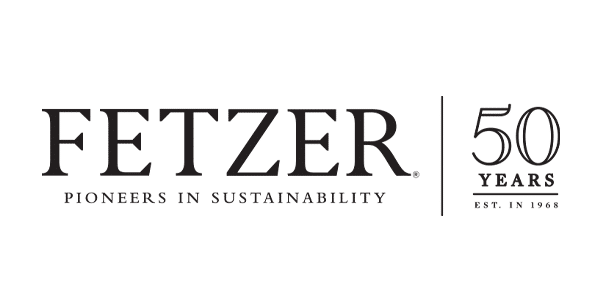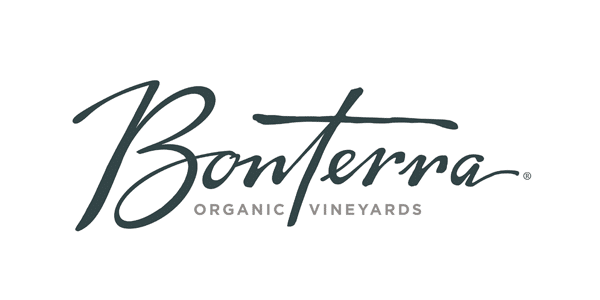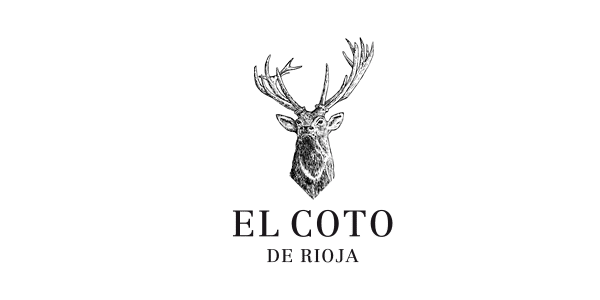 EL COTO DE RIOJA
El Coto is the favorite Rioja wine. The premier choice, the one that never fails. But above all, el Coto de Rioja is a wine that is within everyone's reach. Because of its excellent quality/price ratio, its international distribution and because since our very beginning that has been our primary concern.
Besides excellence and the highest quality, the passion with which El Coto do their work every day is an endeavor to be able to offer our wines to the greatest possible number of people. It's as simple as that.
El Coto de Rioja is the rallying point for all wine lovers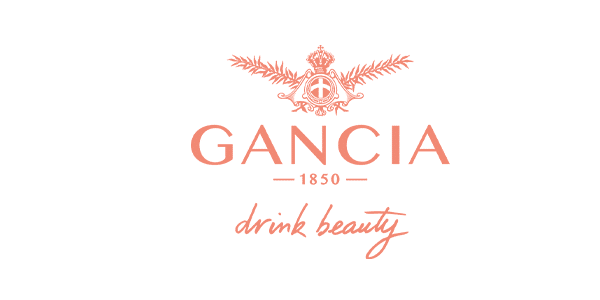 GANCIA
Passion for own land, respect for traditions and, at the same time, innovation, research and extreme attention to quality, promotion and distribution of products.
These guidelines and principles are always present and confirmed in over 150 years of company history. Gancia began its activity in the corner of Piedmont and now addresses, with the authority that derives from its credibility, to the whole world.
Carlo Gancia was born in Narzole in 1829 and, in 1848, moved to Reims where he spent a few years, engaged in learning the techniques of processing Champagne, and then returned to Italy in 1850. The same year Carlo Gancia, with his brother Edoardo, founded the "Fratelli Gancia" in Chivasso.
By exploiting and reworking the concepts learned in France and applying them to the Moscato grapes, typical of its area, Gancia created in 1865 a new type of Champagne, which he called Spumante Italiano.
Thus Carlo became the depositary and the author of the official rules of the first Italian Classic Method, the same ones still followed today. The current success of the Gancia range is due to the experiments and intuitions of 150 years ago.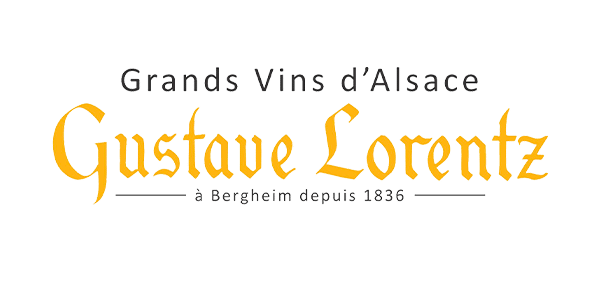 GUSTAVE LORENTZ
Since 1836 la MAISON GUSTAVE LORENTZ owns a 33ha vineyard in Bergheim including 13.5ha for the Grand Cru Altenberg de Bergheim and 1,5 ha for the Grand Cru Kanzlerberg.
Since 2012, our estate has been inspected and certified Organic Agriculture by Ecocert, a guarantee of our production methods.
A passion for the business drove Charles LORENTZ Father to focus on excellence by developing his vineyard on the ALTENBERG hillside in BERGHEIM.
Historically, the harvests from these hills with exceptional potential are vinified separately. Thus Riesling, Pinot-Gris, Gewurztraminer and other Muscats native to this Altenberg express this region's unique character from vintage to vintage. The result of this persistent obstinacy was the classification of the vineyard to the rank of Grand Cru in 1983.
The second of the Grands Crus owned, more modest in size, is the KANZLERBERG.
A rich heir to a long history linked to the Knights of St John and the Order of the Templar, it allows, on its gypsum marl soil, expression of the complex finesse of the Riesling, and more recently the Pinot Gris.


JOÀO PORTUGAL RAMOS
Creating a wine is an art that Portugal have been perfecting for centuries.
Rarely is a good wine the result of chance. A wine reflects the nature of the earth from which it is born and of those who produce it.
Creating a wine is an art, nowadays reinforced by systematic, documented knowledge and improved methods.
Skill, experience and technology enable Joao Portugal Ramos to improve, with a high level of precision, the different factors that influence the personality of a wine.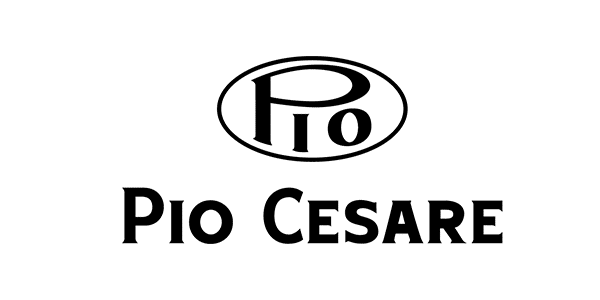 PIO CECARE
Pio Cesare has been producing wines for 135 years and through five generations in its ancient cellars in the center of the town of Alba.
The Pio Cesare winery was founded in 1881, by Cesare Pio. He was a very successful entrepreneur and was inspired to produce a small and select quantity of wines from the hills of Barolo and Barbaresco for himself, his family, friends, and customers. Cesare Pio was dedicated to the terroir of the Piedmont region and to producing wines of the highest quality..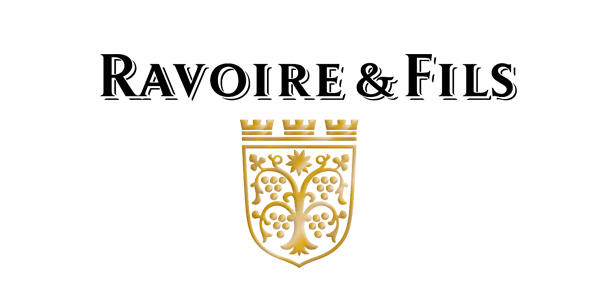 RAVOIRE & FILS
AN INDEPENDENT FAMILY BUSINESS
RAVOIRE & FILS is an independent family-owned company specialized in wines from the Rhône Valley and Provence regions of France. Heir to secular savoir-faire, today the establishment exports to approximately 50 countries.
A few centuries ago: toward the middle of the 14th century the Provence region and neighboring counties suffered from overpopulation, which entailed famine and an outbreak of plague. Within a few decades the combination of the two scourges caused the population to dwindle by half. This was followed by nearly a century of extreme poverty and it was only in the second half of the 15th century that peace returned and the villages were repopulated. As a result, the local authorities naturally turned to the neighboring regions and countries and welcomed families coming from Italy and the Savoy region. In 1471, the Ravoire family – known at the time as 'La Ravoyre' – was among the immigrants from Savoie who settled in the Comtat Venaissin near Carpentras (the same year King René left the region of Anjou for his land in Provence).
Over the course of the four centuries that followed the immigration, successive generations in the Ravoire family will spread their roots in this territory of the Rhône Valley, in particular as wine-growers. The family becomes deeply attached to their vineyards and keen to tap into the potential of two unique wine-growing regions that are the Rhône Valley and Provence. In 1987, Roger Ravoire founded his family-owned company with the help of his wife Francine. In 2004, their son Olivier joins the family business which is known today under the name RAVOIRE & FILS and is implanted on two sites: Salon de Provence for the production facilities, and Châteauneuf-du-Pape which is where the store house, tasting cellar and the reception space are found.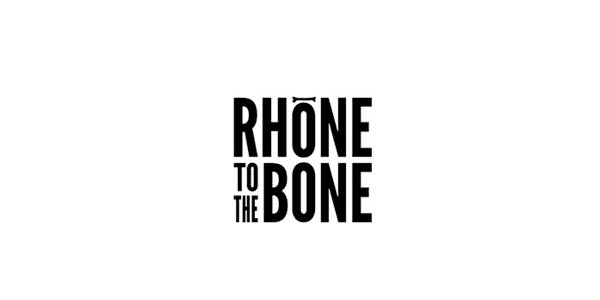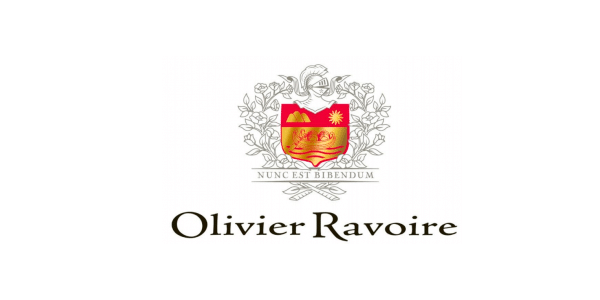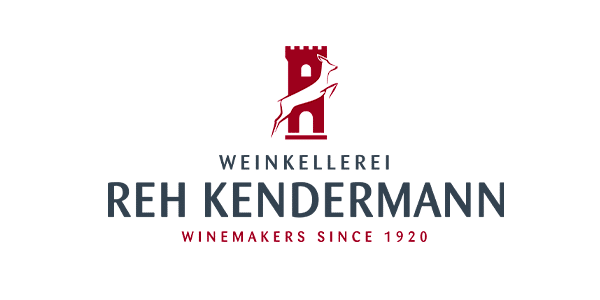 REH KENDERMANN
As a leading wine exporter, the winery makes German wines popular in the whole world:
with Black Tower – the most successful German wine brand worldwide –
comes from Reh Kendermann.
The wines are fruity, aromatic and lively with a freshness of colour and taste. High quality, strict controls and sustainable farming approach in the vineyards make Reh Kendermann's wines extra special. With Black Tower we can be proud of having the most successful export wine brand from Germany as part of our unique wine portfolio.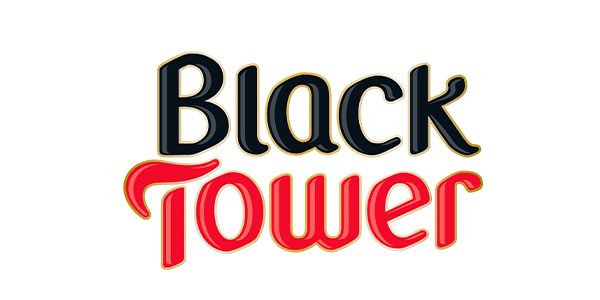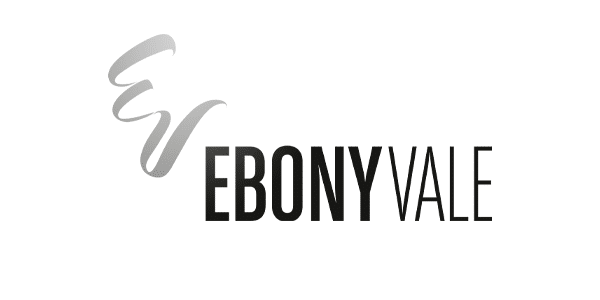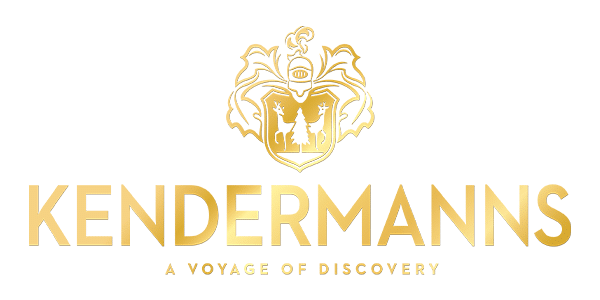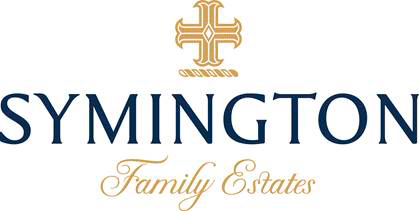 SYMINGTON
The Symington family, with Scottish, English and Portuguese ancestry has been present in the Douro for five generations — since 1882 — and through the current generation's great grandmother, the family's links to the wines of the Douro span 14 generations, to the mid-17th century and to the very beginnings of the history of Port.
The family has 2,461 hectares of land in the Douro Valley across 26 individual estates. These properties, known as quintas, encompass more than 1,000 ha of vines, the vast majority of which are planted on terraces, and amount to the most significant vineyard holding in the region. Generations of Symington winemakers have planted and cared for these estates, accumulating knowledge that they have employed in the making of some of the finest Ports and Douro wines. These vineyards are at the heart of the family's wines.
Symington Family Estates is an entirely family-owned and managed company and is one of the leading quality Port producers, responsible for the making of approximately 32% of all premium Port categories. Five of the family, Paul, Johnny, Rupert, Dominic and Charles work together maintaining the vineyards and making the wines of their four historic Port houses: Graham's, Cockburn's, Dow's and Warre's. The family also own Quinta do Vesúvio, one of Portugal's greatest vineyard estates.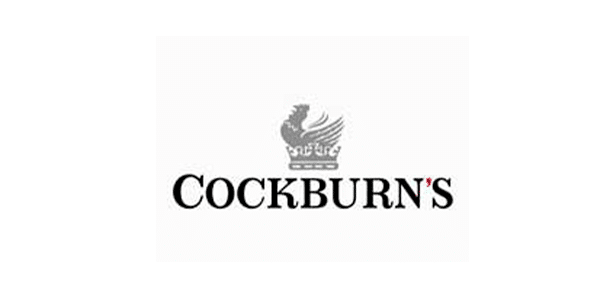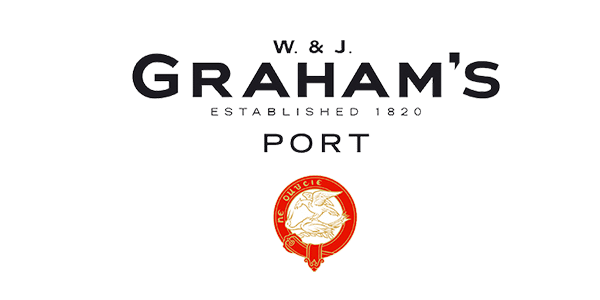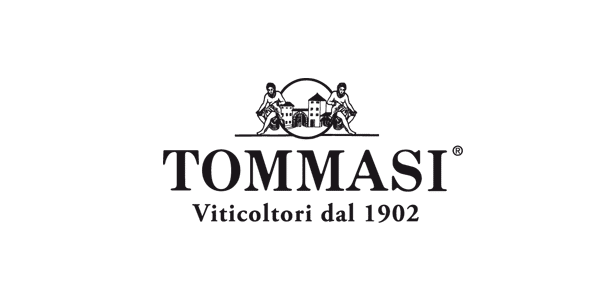 TOMMASI
Tommasi viticoltori is located in Pedemonte, a small village in the heart of the "Valpolicella Classico" region, in the northwest part of Verona.
 From grandfather Giacomo Tommasi's tiny vineyard, the Tommasi estate has grown steadily over the course of years and today it extends over 195 hectares of hillside vineyards blessed by Mother Nature for its perfect suitability for grapes.
The family owns vineyards on the most prestigious hills: La Groletta", "Conca d'Oro" and "Ca'Florian", where the grapes for the incomparable Amarone Classico, Ripasso, Valpolicella Classico Superiore and Recioto della Valpolicella wines are cultivated.
The most important and prestigious wine is the stately Amarone, one of the great wines of the world. Tommasi has specialized in the production of this "Divine Nectar" for decades, and has deservedly become one of its principal ambassadors to the world.




WHYTE & MACKAY
Founded in Glasgow in 1844. Made in Scotland. Celebrated around the world.
The founders James Whyte & Charles Mackay – impresarios, businessmen, entrepreneurs – first identified an opportunity to produce a superior Scotch Whisky for the vibrant city of Glasgow.
Today Whyte & Mackay continue in their spirit that proudly promotes a premium spirits portfolio from Scotland to the world. Including several award winning Scotch Whiskies, such as Whyte & Mackay blended as well as the single Malts; The Dalmore, Jura and Fettercairn.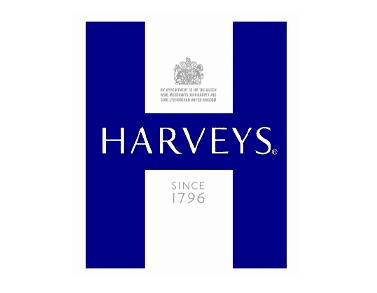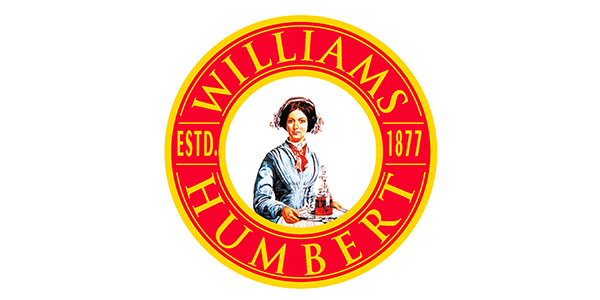 WILLIAMS HUMBERT
Bodegas Williams & Humbert is located in the geographical triangle formed by the cities of Jerez de la Frontera, El Puerto de Santa María and Sanlúcar de Barrameda. This triangle has a unique microclimate owing to the influences of the Guadalquivir and Guadalete rivers, giving rise to the term "the Mesopotamian valley of western Andalusia".
At present, Williams & Humbert is comprised of the central installations (Europe's largest wine cellar) and the vineyards.
The family have handed down longstanding winemaking traditions and sales expertise in international markets from one generation to another.
Two different generations currently work side by side with prestigious professionals, comprising a dynamic, energetic team with a great deal of business initiative while maintaining the traditions and knowledge acquired through a century and a half of experience in Jerez.
Bodegas Williams & Humbert now sell their products in over 80 countries and they are developing an ambitious diversification project in the sector of high-quality food products.).